Pinal 40 Charity Golf Classic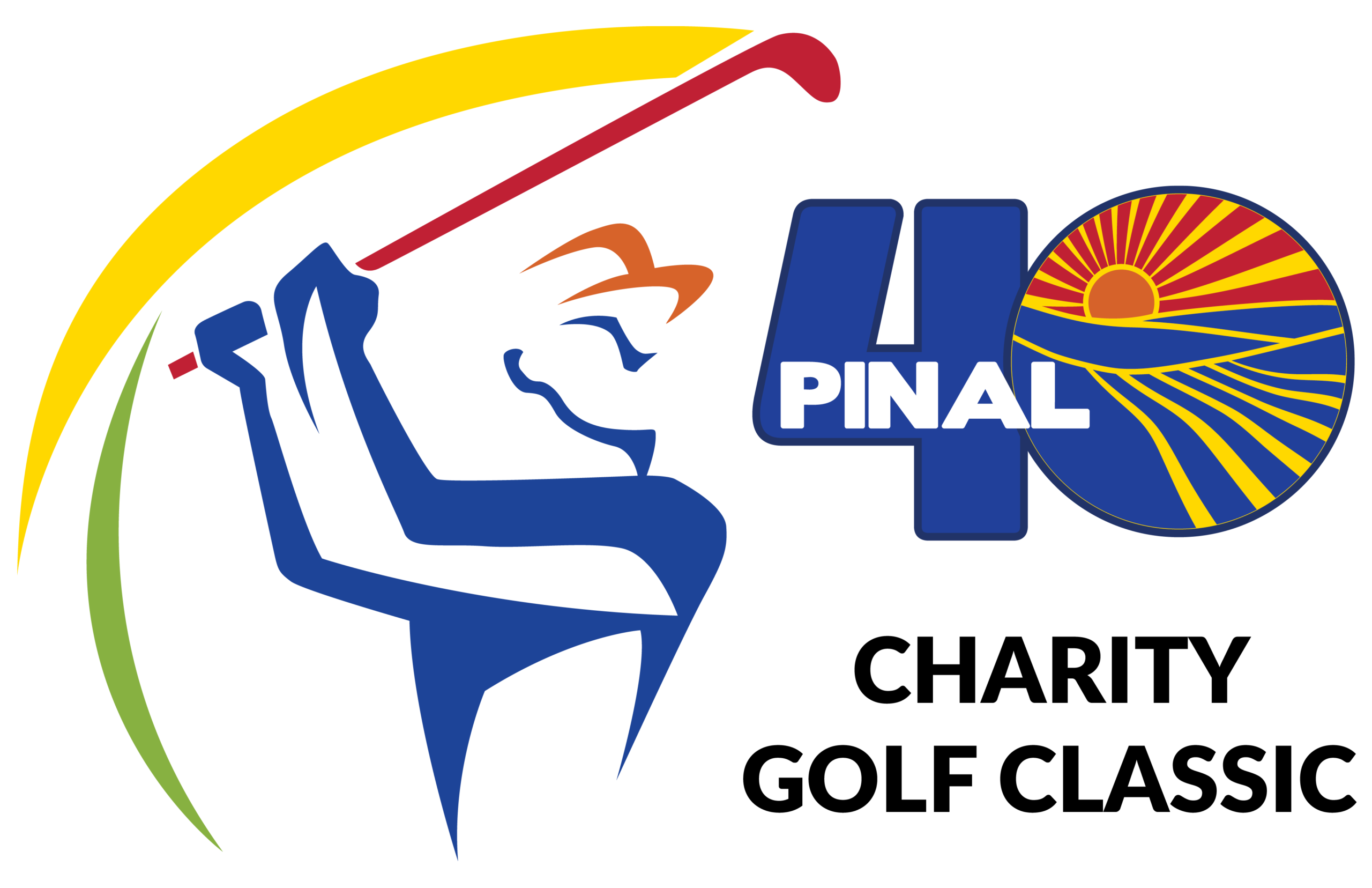 The 3rd Annual Pinal 40 Charity Golf Classic was held on November 16, 2018 at Ak-Chin Southern Dunes Golf Club near Maricopa, Arizona. More than 100 golfers enjoyed a beautiful day on the course, all in support of youth in Pinal County.
The event was a tremendous success and raised more than $50,000 for the Pinal 40 Foundation. The funds will help Pinal 40 provide agricultural scholarships and continue with funding of youth-focused programs. In 2017, Pinal 40 provided financial support to more than 20 local organizations in Pinal County, including Boys and Girls Clubs, FFA, and 4-H.
Golf Magazine and other golf publications have listed Ak-Chin Southern Dunes as one of the top championship courses in Arizona. It has hosted many high profile tournaments, including PGA qualifiers, the Arizona Senior Open, and the Arizona Amateur Championship.
Rain Delay
The tournament was originally scheduled for October, but the remnants of Hurricane Rosa washed over Central Arizona and left the course unplayable due to flooding. Southern Dunes was looking more like Southern Lakes, so the tournament was rescheduled to November 16.
Tee Time
It was an early start for the 124 golfers, and they had perfect weather for their rounds. Southern Dunes groundskeepers had returned the course to excellent condition in time for the tournament.
The Ak-Chin Southern Dunes course is a Par 72 layout, with a length of 7330 yards from the Black tees. The design was a collaboration between Fred Couples and Schmidt-Curley Design, Inc. It's located on 320 acres of the Ak-Chin Indian Community and is managed by Troon Golf.
Tournament photos by Egan Eyes Photography
Let's Play Some Golf!
Southern Dunes is a challenging course and it was a pleasure to play for the tournament participants.
Beautifully maintained greens

Some practice putts before
teeing off

Getting into the putting groove
Auctions and Raffle
After the tournament, players enjoyed lunch while taking part in the silent auction, raffle, and live auction. There were some impressive sports memorabilia items that attracted many generous bids. Thank you to everyone who donated items and a big thank you to our winning bidders!
Raffle winners were Chris Lopez, Craig Scott, Dan Mace, John Tidenberg, Jake Robinson, Ted Peterson & Ruben Mier. Live Auction highest bidders were Frank Boyce, Clint Shearer, Ted Peterson, Chris Lopez, Doug Meier, Tony Salcido, Shane Wilcox, and Jason Heilbrun.
Thank You Sponsors and Players
This year's tournament had tremendous support from sponsors and players. Thank you to the companies that sponsored the 2018 Pinal 40 Charity Golf Classic.
We'd also like to thank Ak-Chin Southern Dunes Golf Club and their staff for their outstanding contributions to the tournament, gracious hospitality, and for helping us put on a first class event.
A special thank you to tournament organizer David Vermillion and his team, Pinal 40 Golf Committee chairman Bill Scott, and Auction Committee chairman Eric Lehman. Their efforts in presenting the tournament are very much appreciated by Pinal 40 members.
Thanks also to Crescent Crown Distributors, Chris Lopez, The Arizona Renaissance Festival, Dan Mace, and Craig Scott. Tournament photos are by Egan Eyes Photography. Additional photos from the tournament are available for viewing and download on the Pinal 40 Flickr account.
See You in 2019
We're looking forward to next year's tournament at Ak-Chin Southern Dunes. Watch for tournament info in the summer. Meanwhile, you can keep up to date with Pinal 40 by following us on Facebook and Instagram. Learn more about the Pinal 40 Foundation and sign up for our e-Newsletter at www.pinal40.org.