Carmen Auza 2020 Lifetime Achievement Award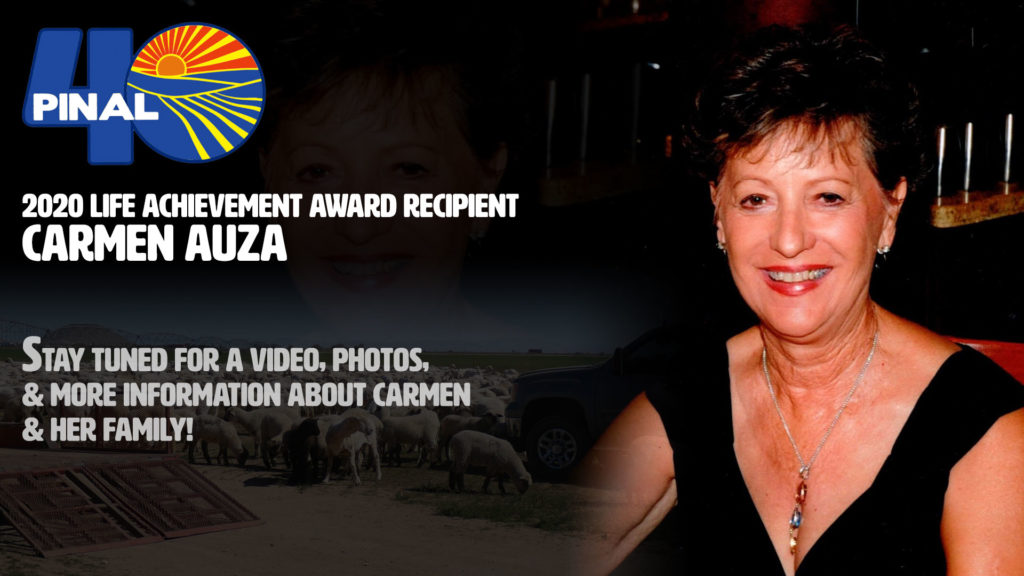 Pinal 40, Inc. is proud to announce our 2020 Life Achievement Award recipient… Carmen Auza.
She will receive her award at our 2020 Gala Reception & Dinner, on Saturday May 2nd.
Stay tuned for a video, photos, and more information about Carmen & her family!
Norm Bingham 2019 Lifetime Achievement Award
Leona Kakar 2018 Lifetime Achievement Award