Pinal 40 Scholarship Program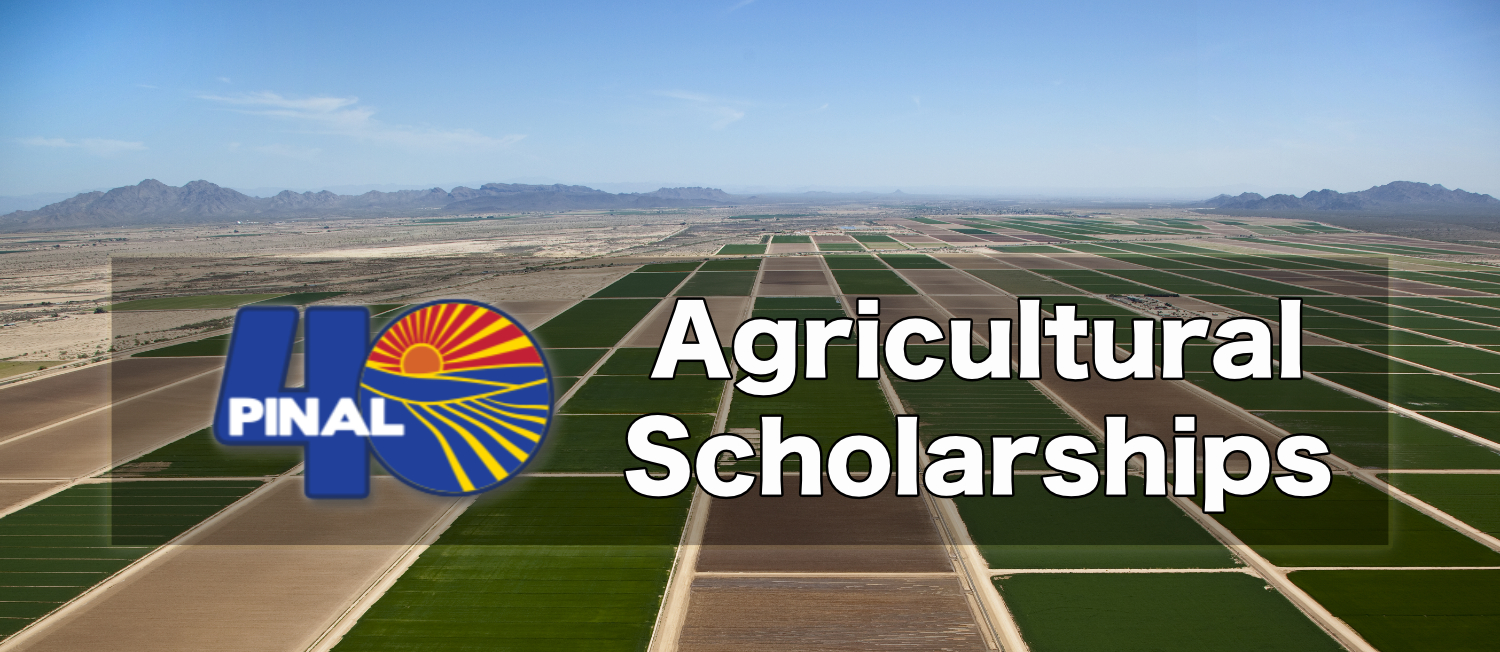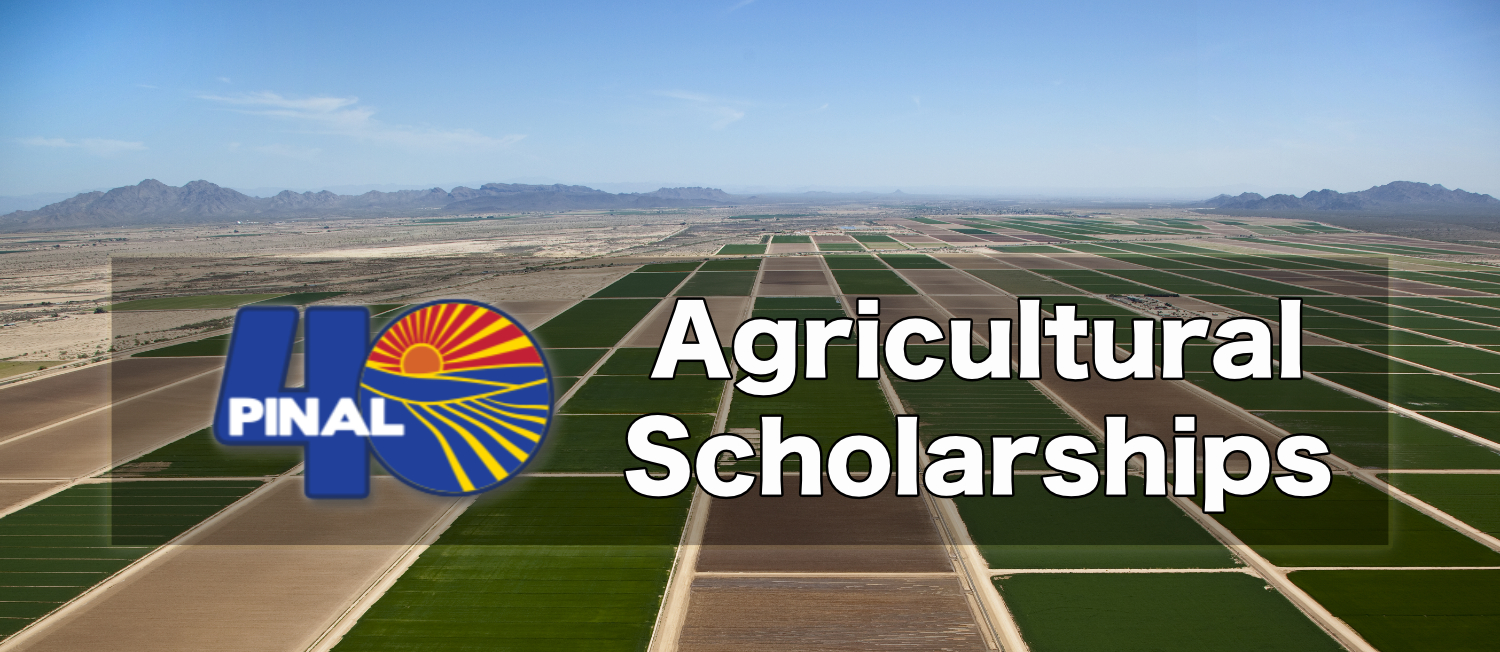 Pinal 40 Scholarships
The Pinal 40 agricultural scholarship program is one of our main charitable activities. Each spring Pinal 40 awards scholarships to Pinal County students who are interested in careers in agriculture and agribusiness. Since 2014, Pinal 40 has awarded over $190,000 in individual scholarship awards. 
Why We Award Scholarships
It takes many highly skilled specialists to maintain our strong agricultural base in Pinal County. A wide range of professionals provide services to the industry, from veterinarians to crop production experts. There are also many farmers, ranchers, and producers who pursue university degrees and advanced training. Many Pinal 40 members have careers in agriculture, and helping local students with agricultural scholarships is our way of giving back to the community. It also fits into Pinal 40's overall mission of assisting youth in Pinal County.
Who is Eligible?
Pinal 40 scholarships are awarded to Pinal County students who are planning to further their education as a full-time student at a U.S. college or university. Qualifying programs include Agribusiness, Animal Science, Crop Production, Veterinary Medicine, Horticulture and other related agriculture specialties. The college or university can be located in Arizona or out of state. The value of each scholarship will be a minimum of $2,000.
Past Scholarship Grant Recipients
We are pleased to have helped many Pinal County students with agricultural scholarships. Over the past three years 74 students received scholarships and began studies in a wide variety of agriculture related programs. Here are a few of the college and university programs they have enrolled in.
Central Arizona College: Agribusiness, Veterinary Science, Agriculture, Agriculture Engineering
Grand Canyon University: Animal Science
University of Arizona: Animal Science, Veterinary Medicine, Agriculture Technology Management
New Mexico State University: Crop Science
Arizona State University: Agricultural Engineering, Global Agribusiness
Texas Tech University: Agricultural Communications
Pima Community College: Agribusiness
How to Apply
Interested in applying for a Pinal 40 scholarship? You must be a Pinal County high school, home school, or full-time college student with a minimum 2.5 GPA. Official high school or college transcripts and letters of recommendation will be required. Please see the Scholarship Application Process page at Pinal40.org for full details and to download an application form. Scholarship applications must be postmarked by March 15, 2019.